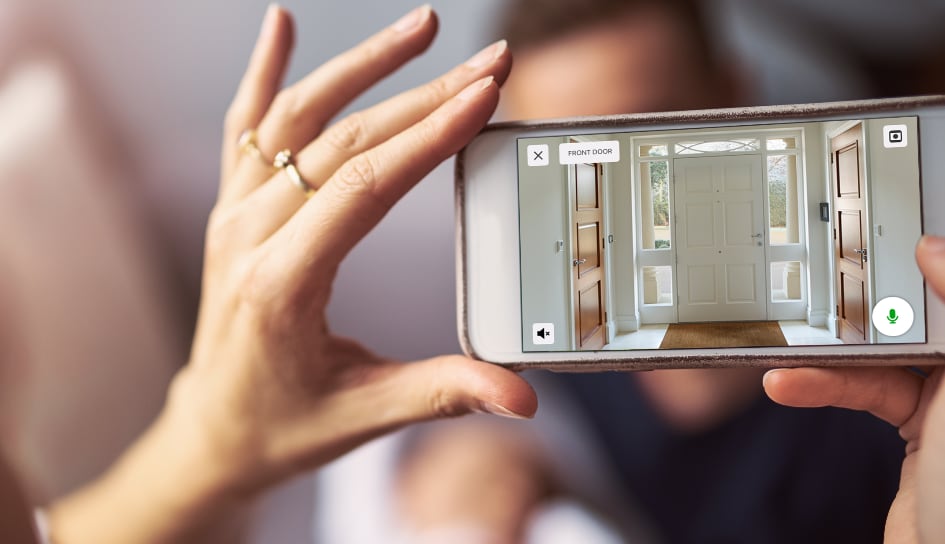 Are Smart Locks Worth It In Fort Wayne
Are you thinking of upgrading your door locks? As you probably know, you might go traditional and use a simple deadbolt lock, or you could choose keyless with an electronic push-button lock. But, if you seek the latest in technology, you should consider installing a smart lock that has the ability to link into your security system.
But are smart locks worth it in Fort Wayne? Or are you squandering your cash on unnecessarily complex devices?
Ordinary Locks Vs. Smart Locks in Fort Wayne
When evaluating entryway locks, you have a multitude of options. But most entryways are secured by either a handle lock and a key deadbolt, a push-button deadbolt, or a smart lock. Turn the key on an ordinary deadbolt, and the metal bar enters past a strike plate on the frame. The bolts are sometimes a door handle lock that's spring-operated, which will make the door more of a challenge to force open with a a crowbar or other device. If you would rather not mess with a key, you have the option of getting a touch-pad solution that triggers the bolt by using a code of 3 or 4 numbers.
Smart locks are connected devices that replace your traditional entry locks. Similar to keypad unit, you use a numerical PIN to open the door. But when you utilize a smart lock, you get to integrate with your property's wireless network or home security system to add even more features. With the help of a simple phone app, you are given the chance to:
● Lock and unlock doors remotely
● Create unique keycodes for occupants and frequent visitors
● Receive a text alert when the door lock is opened
● Program short-term key codes for visitors
In What Situations Are Smart Locks Worth It In Fort Wayne?
If you just want to use one or two smart locks as substitutes for standard keyed entries, you might be undecided on whether they are worth the effort. It would be convenient to operate your locks from work, but it really depends on the make or model of how reliable they will be. When going with an independent device, ensure that your smart lock utilizes up-to-date encryption and is operated with a cell phone app that's frequently updated.
But keep in mind, the true power in a smart lock is found when you link it to your home's overall security. This creates the ability of having your locks coordinate with your other security components to upgrade your home's defense and make your life easier. To illustrate, when your smart doorbell camera identifies a person coming up to your main entrance, your smart locks can lock without you taking any action. You can also initiate geotracking on your security system mobile app and have your doors automatically unlock when you approach in your car. You can even instruct an alarm to go off if a visitor submits the incorrect PIN multiple times.
Basically, a smart lock is worth it in Fort Wayne if it's connected to your overall home security!
Call Now To Ask For Smart Locks With Your Smart Home Security System
To get the top smart locks in Fort Wayne -- along with the most reliable home protection plan -- turn to the professionals at Secure24 Alarm Systems. Our team is ready to craft the ideal design with specialized smart devices your home requires. Place a call to (260) 203-1992 or submit the following form to get started.
Cities Served Around Fort Wayne By Secure24 Your Local ADT Authorized Dealer