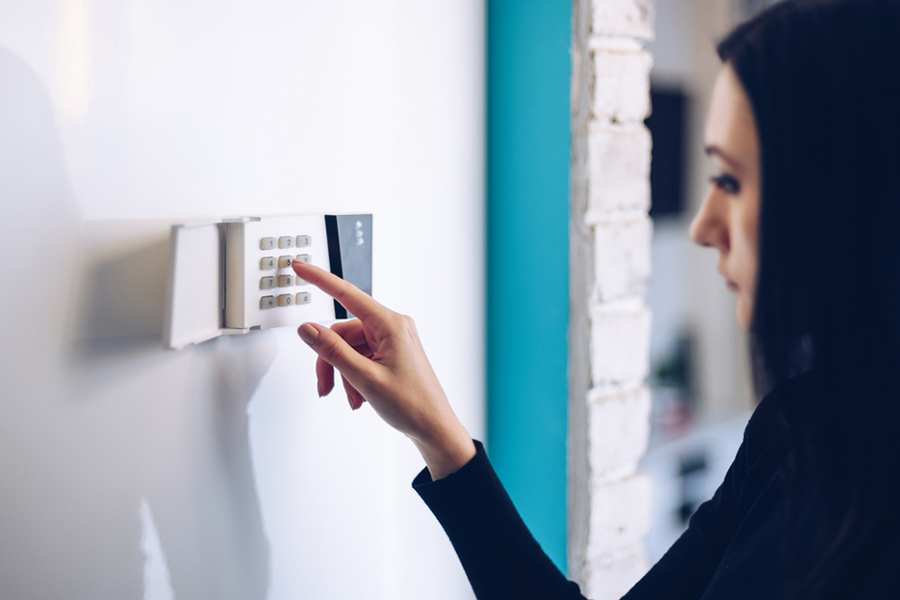 How To Reset Your Home Security System In Fort Wayne
A nice benefit of getting your security system hooked up professionally is that you rarely find a reason to worry about it. Even so, there could be a few instances where you need to reset your alarms in Fort Wayne. If you're utilizing a smart command panel, a reset normally takes a couple tap of a button following common events like false alarms and battery changes.
Check Your Owner's Manual Before Attempting An Alarm Reset
Here's a simple yet valuable tip before you try to reset your Fort Wayne home security system, check your owner's manual first. You wouldn't want to damage your system as a result of touching the wrong button. Also, control panels may change if you upgraded from a number pad to a digital command hub. And if you can't reset your system, don't hesitate to contact your trusted security specialists.
Resetting Your Fort Wayne Home Security System Because Of A False Alarm
Typically, a false alarm takes place due to the accidental tripping of a sensor. You may use the ADT Command touchscreen or bring up the ADT mobile app and touch the shield image and submit your credentials to switch off the alarms for these instances. You could receive notification from your 24-hour monitoring specialists, but simply inform them that you experienced a false alarm.
Tips To Reset Your Alarm When Experiencing A Power Outage In Fort Wayne
If power is lost from lighting, strong winds, or other reasons, you might start to hear a steady beep from your alarm's central interface. This signifies that your security is being powered by the secondary power source. To reset your equipment and stop the steady beeps, you need to disarm/rearm the system.
However, if power is out for a longer period of time, you might need a full reset of your system. Heed the instructions in the manual -- normally by submitting your PIN number and pressing the on/off button twice -- and you should be running fine. You might continue to notice chirps from the backup power, as it may not end until your battery reaches a full charge. Reach out to your home security agent if you are still having issues with your ADT system 20 hours after power is restored.
How To Reset Your Home Security System After Changing A Battery
There will be infrequent times when you must change a battery powering one of your security devices. In order to accomplish this, you should set your system to test mode so you prevent setting off a false alarm. After the you replace the old battery, remove the system from Test Mode and restore your usual settings. If the control panel is unable to recognize the component or the battery indicator stays on, you might need a total reset of the system.
Tips to Reset Your Fort Wayne Security System After Adding Or Deleting Someone
Adding and deleting personal codes can be completed on your ADT Command hub and your ADT mobile app. You should never have to perform a reset of your alarm when deleting or adding codes. However, if you relocate to a new home with an existing ADT system, you'll want to call your residential security experts at (260) 203-1992 to start a new contract. The technician will visit your property to upgrade components, install more alarms or cameras (if necessary), and do a factory reset.
A User-Friendly Security System Can Be Yours Today
Attempting to reset a home security system in Fort Wayne is frustrating if it isn't equipped with understandable equipment and instructions. If you're ready to find your functional and powerful home security system, call (260) 203-1992 or submit the form below. Our team is pleased to design the ideal security system for your needs.
Cities Served Around Fort Wayne By Secure24 Your Local ADT Authorized Dealer